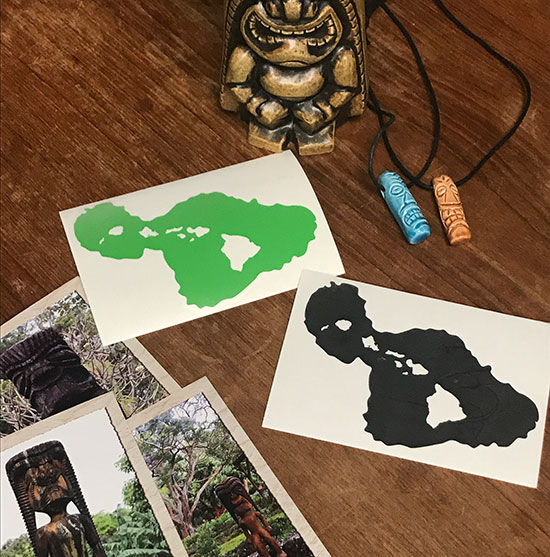 Stuck on Maui not only sell their Hawaiian designs but they will make custom stickers and decals for you too. Shown is a custom Maui sticker with the Hawaiian Islands inside we made for a customer who sent us an email. We can create a design for you and often ship them within a day or two. if you have your own sticker design as vector art, we can easily cut it for you within the same day. We have a variety of colors to choose from. We can make simple decals as small as 2 inches for cell phones and more complicated designs as large as 2 or three feet or wider! Our vinyl is cut from solid colors so we only produce one color stickers. Check out our standard Hawaiian Island stickers for cars. We offer the Hawaiian Islands in a set of three sizes, as an XXL 2 foot sticker and as inexpensive 6 inch sticker in a variety of colors.
We look forward to working with you!
Aloha, from the Stuck on Maui crew.