Welcome to the frequently asked questions page!
Will they stick to my boat, surf board, paddle board, and or kayak?
As long as the surface is clean, dry and free from Surf Wax they will stick and be waterproof!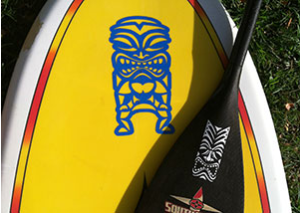 Why is the square plastic backing on my sticker not clear?
The square plastic "transfer tape" needs to be removed. Please refer to our application instructions.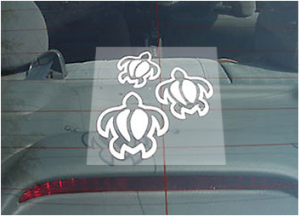 What looks better on a car window, white or black stickers?
White stickers will look better on car windows. In most cases the windows appear dark even if they are not tinted. However any bright color will work well on car windows.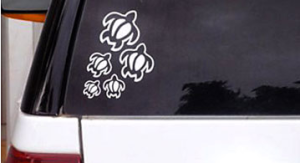 Can I send a check rather than paying online?
No, however you can pay with a check number through Paypal. PayPal is the safest and fastest way to pay for your stickers.
Do I need a PayPal account?
No, you can pay with your credit card. During check-out, you can chose the option below the PayPal log-in that allows you to pay with a credit card. You don't need a Paypal account.
Can I get stickers in other colors?
Can you turn my design into a sticker?
Yes, if you have a logo or idea we can turn it into a sticker for you. We will need vector art for our sticker cutter. We can create vector art from your file if needed. Contact us for more information and pricing.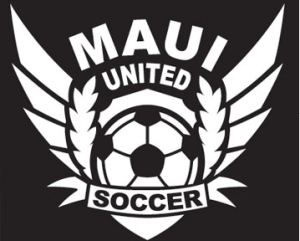 How do the sticker orders ship?
Standard designs ship First Class mail. Big and long designs ship priority mail. Shipping is free on all orders!
Can you ship the stickers out of the country?
Yes, but you will be charged an additional $1.10 for international shipping during check-out.
Are there any new sticker designs coming out soon?
We are always working on new designs.
Contact us with ideas that you think may be a big seller for us, and if we agree, you may see it in the near future.
Do I put the sticker on the inside or outside of my car window?
It will work either way. The Vinyl is automotive grade and intended for the outside.
Just be sure that you have a sticker that is symmetrical otherwise the sticker will appear backwards.
What is the most popular design?
The most popular designs that we have right now are Hibiscus Flowers, Turtles and Turtle Families. All you can check out here.